Pioneering Women: Economic Growth Center and Yale Department of Economics
Featured Event

Event time:
Saturday, September 26, 2020 - 10:30am
Location:
Virtual Event
RegistrationSpeaker:
Heidi Hartmann '72 M. Phil, '74 PhD, Mary Ann Baily EGC faculty member 1973-79, Rohini Pande Director of EGC, Lisa Qian '20, Patricia Ruggles '74, Anne Skinner '63 MS, '65 PhD.
Event Details:
Pioneering Women: Economic Growth Center and Yale Economics
Saturday Sept 26, 10:30AM EST
Information and registration
Women made lasting contributions to EGC and Yale Economics in the 1960s and early 1970s, despite facing systemic biases. This event recognizes them, launches the celebration of EGC's 60th anniversary, and commemorates the 50th anniversary of coeducation in Yale College and 150th anniversary of women students at Yale.
Panelists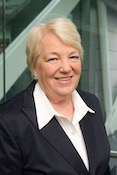 Heidi Hartmann '72 M. Phil, '74 PhD is President Emerita and Senior Research Economist at the Institute for Women's Policy Research (IWPR), a scientific research organization she founded in 1987. As part of a group of women from Yale and the Union for Radical Political Economics (URPE), she demanded the American Economics Association address gender discrimination in the field through the creation of the Committee on the Status of Women in the Economics Profession in 1971.
---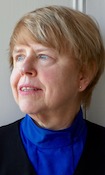 Mary Ann Baily is a Fellow and former employee (2000 to 2009) of The Hastings Center, a bioethics research institute. As a PhD in development economics (MIT '74), she was an EGC faculty member from 1973 to 1979. After Yale, she became a health economist working on issues in the ethics and economics of health policy at a presidential commission, George Washington University, and the Hastings Center.
---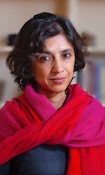 Rohini Pande is the Henry J. Heinz II Professor of Economics and Director of the Economic Growth Center. 
.
---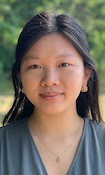 Lisa Qian '20 is an economics graduate and former intern at EGC who researched the lives and careers of Yale's pioneering women in Economics.
.
.
---
Patricia Ruggles '74 is a Senior Fellow with the Economics, Labor and Population Studies department at the National Opinion Research Center (NORC) at the University of Chicago. She earned her economics degree as a member of Yale's second fully co-ed undergraduate class, then her PhD from Harvard.
---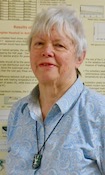 Anne Skinner '63 MS, '65 PhD is a Senior Lecturer in Chemistry, Emerita at Williams College.
.
.
---