Women in Economics

The goal of the Women in Economics organization is to support women pursuing a degree in economics and to introduce more undergraduate women to the field. To do so, we showcase the wide variety of fields within economics; bring together undergraduates, graduate students, and faculty; and host events that celebrate the achievements of the women in the discipline. We are dedicated to building a broad, supportive, and engaged community within the department. 
Links of Interest
Economics Study Space
Spring 2019 Hours (through April 28):
Sundays: 7:00pm – 9:00pm
Location:
WLH, Rm 209
A dedicated study space for students working on economics problem sets for any class, alone or in groups. The space is managed by Cayley Geffen and Rachel Diaz; they can be reached at cayley.geffen@yale.edu and rachel.diaz@yale.edu with any questions.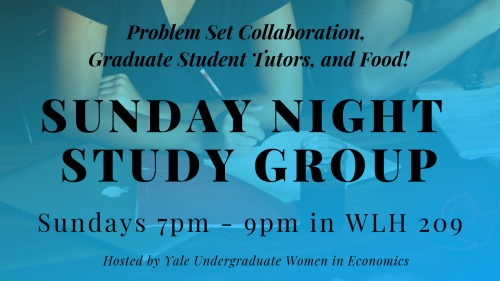 ---