Student Life in New Haven
Halfway between Boston and New York City, New Haven offers great places to live in varied neighborhoods, a wide range of social, cultural, arts, and recreational opportunities: award-winning theaters, world class museums and galleries, exciting nightlife at clubs and pubs, diverse restaurants, cafes, and markets, wonderful parks and recreational areas, public schools nationally recognized for their reform efforts, and great shopping with national chains and local specialty stores. Explore our small collection of destinations here or visit the InfoNewHaven site for a comprehensive list. New Haven makes it possible for many distinguished visitors to come to Yale from both the United States and abroad, and the university is an integral part of the worldwide community of scholars.
Section Navigation
Yale has long been known for its training and work in the creative and performing arts, and this leadership adds much to the cultural life of the University and the community. Almost two hundred musical events take place during the academic year, including the Woolsey Hall Concert Series, the Sprague Hall Chamber Music Series, the New Haven Symphony concerts, and many others presented by the faculty and students of Yale's Music School.
The Yale Repertory Theatre, a resident company made up of professional actors and directors and a number of advanced students of the School of Drama, presents several major productions each year at its own theater. The Long Wharf Repertory Theatre has gained a national reputation, and numerous nearby towns have summer stock productions.
The Yale University Art Gallery is the oldest college-affiliated art museum in the United States. The Gallery contains outstanding collections of ancient, medieval, Renaissance, and modern art and sponsors numerous loan exhibits each year. The Yale Center for British Art brings to the University an extremely rich collection of British paintings, drawings, and sculpture from the Elizabethan period to the present together with a supporting library of books on British history and civilization. 
Over forty endowed lecture series are given at Yale each year on subjects ranging from anatomy to theology, and including virtually all disciplines. In addition, numerous seminars, colloquia, and public lectures are organized by both faculty and students and are open to all students of the Graduate School.
Many graduate student clubs focus on hiking, climbing and other outdoor activities. From a gentle walk to East Rock Park to an exhausting hike in the Hudson River Valley, from a relaxing day at New Haven Lighthouse Point and having a BBQ at Hammonasset Beach to some volunteering work at the Yale Farm. In summer you can enjoy Shakespeare in the Park and the International Arts & Ideas Festival. Being in Connecticut and the heart of New England gives IDE student endless outdoor opportunities. In winter the New England Ski resorts are within a reasonable drive. 
Student Life and New Haven Night Life
The Payne Whitney Gymnasium is one of the world's largest indoor recreational facilities. It houses swimming pools, squash, racquetball, handball, basketball, and volleyball courts, weight and exercise rooms, jogging tracks, rowing tanks, a fencing salon and steam and sauna complexes.
In addition, there are many graduate student and mixed (with undergraduates) sports clubs ranging from Curling to Rugby to Triathlon. Many IDE students enjoy devoting some time to sports as a good balance to the intense course work. These clubs use athletic facilities at Yale which include the Ingalls Ice Rink (3 minute walk from the Economic Department), the Yale Bowl, the Yale Golf Course, the Yale Polo and Equestrian Center, the Yale Sailing Center, the Yale Tennis Center and the Yale Outdoor Recreation Center.
GPSCY - The Graduate and Professional Student Club at Yale is a staple for any graduate student at Yale. It not only offers drinks at very reasonable prices but also is it is a true center of graduate student life. It has bookable rooms for birthdays, clubs and other events. Dance classes, weekly trivia and karaoke is hosted here. One can always go there and see a familiar face. 
New Haven bars are numerous and diverse. Not only are New England Breweries scattered around New Haven but one can also find Tequila bars with excellent Mexican food. You can have Tapas with a glass of Spanish Wine or taste one of 82 different smoothies in the local student run smoothie bar.
Food defines New Haven.  For a city of its size, there are a surprising number of really good restaurants in New Haven.  From diverse international cuisine to hearty all-American diners, New Haven provides a diverse and creative menu of options to satisfy any palate and budget. A true treasure is New Haven Restaurant Week that allows students to try out the more pricey restaurants at a discounted price.
Research Support Facilities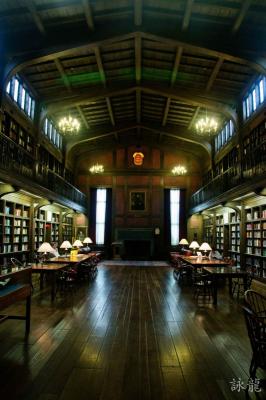 The university library system, third largest in the country, is made up of forty libraries housed in thirty-five buildings. Almost 200,000 volumes are added to the system each year, and Yale's library holdings now total over ten million volumes. Approximately four million of these volumes are located in the Sterling Memorial Library, which is the university's main library. Other libraries include the Cross Campus Library, the Seeley G. Mudd Library and Government Documents Collection, the Social Science Library, and the Beinecke Rare Book and Manuscript Library.
Yale Information Technology Services (ITS) is the central academic computing facility for the university and provides research and instructional computing services to all members of the Yale Community. Its resources include microcomputer clusters, high performance computer centers and a variety of related support services throughout the campus. 
The main computing resource of interest to IDE students is the Statistics Laboratory (StatLab) located on the second floor above the Social Science Library.  This is the computer cluster that is used for econometrics class work. It is used to access the data holdings of the Social Science Data Archive in this cluster. IDE students can work with the StatLab and the Library to obtain additional data related to their research projects. This facility makes the IDE research project much more rewarding.
The Department of Economics also has two smaller clusters for use by Masters and Ph.D. students in the department only.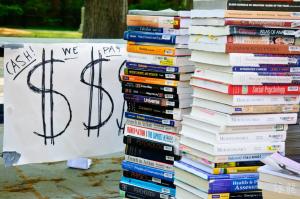 IDE Students have access to a huge range of Yale Services. Here is just a small selection of these: The Office of Career Strategy, The Center for Teaching and Learning, The Office for International Student and Scholars, Office for Graduate Student Life, Yale Entrepreneurship Institute or Yale Transport.
Living Accommodations/Housing
There are two major graduate student residences for graduate students: the New Hall of Graduate Studies (272 Elm Street) located in the central part of the Yale Campus (opening Fall 2018) and Helen Hadley Hall (420 Temple Street) located within a block of the Economic Growth Center. Additional rooms are available in small on-campus residence halls. The university also maintains a number of housing units for married students. Couples with children are given preference. Detailed information can be obtained by going to the Graduate Housing web site.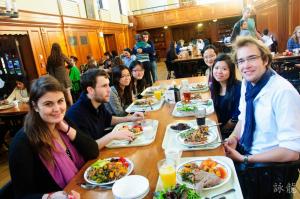 Many students also elect to live off campus - many in the East Rock neighborhood that is know for its vibrant graduate student community, safety and lovely cafes. The Housing Office maintains a computer listing of off-campus housing.  This service is available for admitted students only. All students who accept admission to the Graduate School are sent information about university housing facilities and appropriate application forms. 
All Students may opt to use a Yale Dining plan or buy individual meals. These meal-swipes can be used in any Yale dining hall or Yale Dining retail outlet for breakfast, lunch and dinner. Weekly brunch in one of Yale's historic dining halls has, in the past, become a tradition for IDE students. There always is a rich choice in mains, salads, sandwich bars, to-order bbq, soups and vegetables.
The Yale Health Plan (YHP) is a comprehensive, multi-specialty plan for faculty, staff and students. All Yale students are automatically enrolled in "basic coverage" with access to many YHP services, including primary care, at no charge. Beyond basic coverage, students are automatically enrolled and billed for Yale Health Hospitalization & Specialty Care Coverage unless they submit a waiver form which requires proof of insurance coverage elsewhere.  The deadline for requesting a waiver is mid September.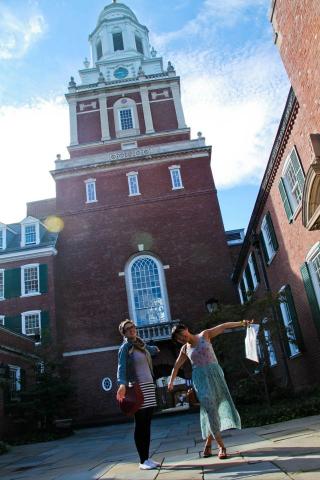 You may also enroll your eligible dependents in any of the plans for which you are eligible. YHP members receive outpatient care at the Health Center which houses the offices of YHP physicians and other YHP health professionals, a twenty-four hour urgent visit area, a medical laboratory, a radiology suite and a physical therapy service. New student memberships begin on the day of registration. Further information about eligibility and benefits may be obtained from the Yale University Health Services website.